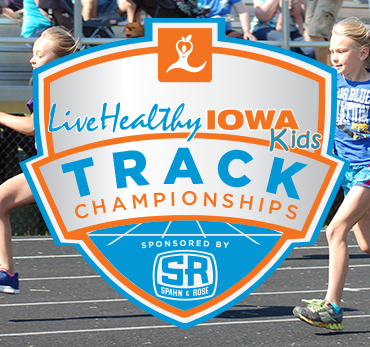 The Live Healthy Iowa Kids Track Championships event was founded in 2015 to continue on the tradition of the Hershey® Track and Field Games in Iowa.  Like its predecessor, the Live Healthy Iowa Kids Track Championships is a free, statewide event that requires no special equipment to participate.  Partnering with parks and recreation departments and school districts throughout the state, local meets are hosted all around Iowa, giving participants a chance to compete in their hometowns.  Local meet champions will have the opportunity to participate in the state meet.
To learn more on how to register as a participant, click HERE.
Local Meet Directors
If you are a Local Meet Director or have questions about hosting a meet, please contact us at info@livehealthyiowakidstrack.org.