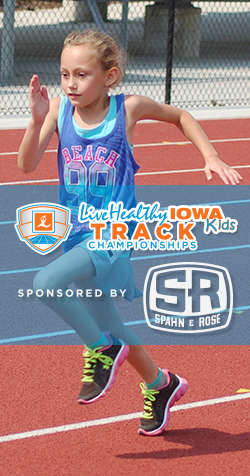 Meet registration will open on December 1, 2022. Click HERE to sign up to host a local meet!
Live Healthy Iowa staff will review your submission and contact you with any questions.  Once the meet has been confirmed, the meet will be listed on our Find a Competition page.  A customized flier will also be emailed to the local meet organizer for use in marketing the local meet.
Up to 8 starter kits will be provided to new local meets.   Meets must be registered by March 30.  Meets must be held by May 31.  For more information on meet procedures and rules, check out the Local Meet Handbook.