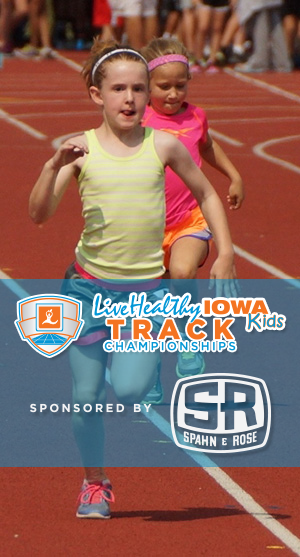 The link for entering 2019 results will be posted here no later than April 1, 2019.

**Enter results for the first place participant in each age group in each event.  If the first place finisher is not attending the state meet, you may enter the second place finisher.  Only the local meet organizer should enter results for a meet.  You can use the same username and password that you created when registering your meet.
After results have been entered, please send a copy of all completed Live Healthy Iowa Kids Track Championships registration forms and leftover participant and place ribbons to:
Live Healthy Iowa Kids Track Championships
1421 S. Bell Ave. #104
Ames, IA 50010

Results should be submitted no later than 1 week after the conclusion of your track meet.  The final deadline to enter results is Thursday, June 13.  No qualifiers will be taken after this date.